If you're into TV shows about confused, messed-up, funny, thoughtful, complicated and endearing white women in their early 30s then the show Fleabag might be for you.
The site Jezebel.com had a review of the BBC series Fleabag up a few weeks ago, so I downloaded the 1st season. There's only 6 episodes and I burned through them right away. Then I watched them all a second time over because of how comforting and entertaining I find the series to be.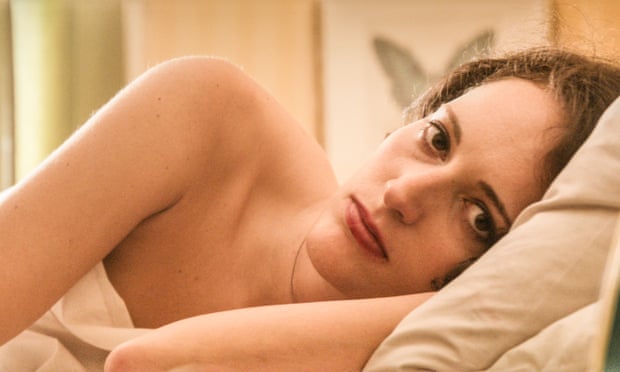 Writer and star of FLEABAG Sophie Waller-Bridge
The series protagonist is Fleabag played by the outstandingly talented Phoebe Waller-Bridge. Waller-Bridge is 31 years old in real life and she is responsible for writing all 6 episodes of the first season. Fleabag, the televisions series, is the end result of a fringe play that Waller-Bridge originally performed in Edinburgh.
Anyways, while I now feel like my life is coming together (I'm 32) in terms of having a satisfying relationship with my boyfriend and a new job that I feel passionate about, most of my 20s (after I broke up with my first serious boyfriend in 2006) were spent binge-drinking alcohol and smoking tons of weed, and hooking up with random men who either weren't interested in me, or if they were, then I immediately became repulsed by them. Once I quit drinking I continued to pursue womanizers who'd bounce from female to female and insult my physical appearance…and just generally contribute to why I felt like a piece of shit.
Due to my own history, which was mostly spent as a single female looking for and rejecting any chance of finding love, I gravitate to stories about women who are going through similar experiences to what I went through for so long (editor's note: That is not to say my relationship is perfect, and it started off in a highly dysfunctional manner, but I am much happier at this point then I was 2 years ago when I turned 30…I hate when people are in a relationship and present their lives as free of problems).
Anyways, Fleabag has an on-off boyfriend named Harry. During the 1st episode Harry and Fleabag are in bed. Harry wakes up to Fleabag masturbating to a video of President Obama she's watching on her laptop, and he is offended and disgusted. The sensitive and giving Harry stuffs a few of his things into a bag and breaks up with Fleabag. Fleabag assures the viewer (she regularly speaks directly to the camera/viewer to give us the inside scoop…and while this approach is at first slightly disarming, it eventually made me feel like Fleabag and I were tight) that Harry will be back. Since Harry is fully into Fleabag, she tramples all over him and uses their short-term break-ups to fuck some real douchebags.
This show made me (and my friend and my boyfriend when I showed them some episodes) laugh a lot! I don't want to spoil all the hilarious moments, but some of them centre around sending out mass vagina-shot texts to try to find a date, Fleabag discussing how heavy her period flow is when she randomly runs into a hook-up while shopping for tampons, and uncomfortable anal sex. I'm not expecting you to laugh here, since any of these situations could end up being written and portrayed in a way that is stupid and offensive, but in my opinion, these situations made me crack-up without brushing off the underlying emotional desperation Fleabag is experiencing to say and do the things she does.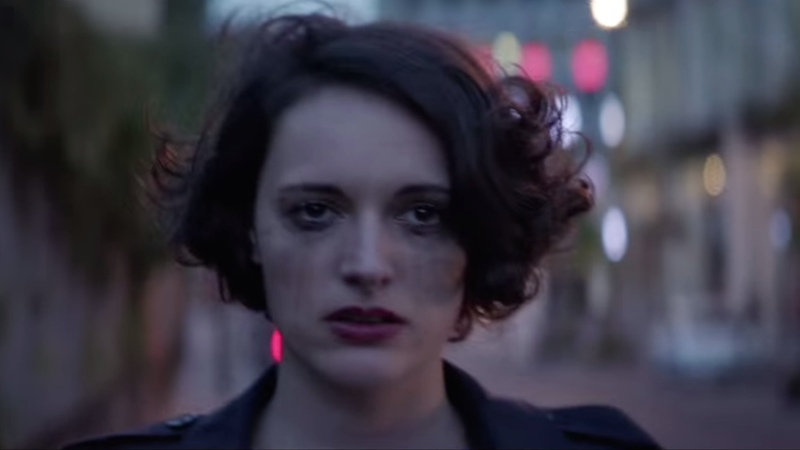 Fleabag operates her own tiny cafe, and she is heavily in debt. Once upon a time she ran it with her best friend Boo, but I can't share anything more without giving away too many good plot details to ruin your viewing of the show (if you so choose to watch it). I think that Fleabag is a feminist show because Fleabag aims to be an independent, confident business woman who has a loving partner and a positive self-image, but the sad events that have occurred during the last few years of Fleabag's life (some of which might be partially due to her own making) are causing her to harm herself, and lash out at everyone around her.
The show makes some very accurate feminist observations about how women are sexualized and treated as sexual objects, without ever pretending that women don't often do the same thing to men. Fleabag favours the good looking guy over the man who will support her, and this is just one example of how Fleabag is a highly imperfect protagonist. Since all people are imperfect, I think this also makes her relatable. Feminism can take many forms, and while I don't have much fun reading feminist theory, I do enjoy seeing a female try to figure out how to balance wanting to be desirable with respecting herself and chasing her ambitions.
Fleabag's relationship with her older sister Claire (played by Sian Clifford) reminded me of my own relationship with my sister. It's hard for us to open up about personal topics with one another, and sometimes it's even awkward for us to hug, but Fleabag also captures the undeniable and unbreakable bond that exists between sisters since nobody knows you better than your own sister. Claire is married to a lecherous man named Martin (played perfectly by Brett Gelman), and Claire's dedication to a man who treats her poorly, but who makes her laugh, is an issue between the sisters.
Fleabag and her sister Claire (played beautifully by Sian Clifford)
Fleabag and Claire's father is in a relationship with a woman they despise, and the
"stepmom" character (though their father is not actually married to her) who is only referred to as "Godmother" (played by Olivia Colman) is the only character in the series who is presented as one-dimensional: she is threatened by Claire and Fleabag's relationship with their father, and "Godmother" constantly makes passive aggressive jabs at Fleabag and Claire. The one-dimensional nature of "Godmother" allows the actress playing her to go wild and take her artsy-fartsy character all the way to the top.
Olivia Colman as "Godmother"
By the final episode of the series it all becomes apparent why Fleabag is so screwed-up and why she is struggling to like herself, let alone love herself. The show is dark, sick, twisted, and so very special. If you're looking for something to watch this weekend that isn't mindless entertainment, give Fleabag a try!